Our vision is to become the market leader in smaller industrial and logistics property investment as the only real estate investment trust wholly focused on these assets.
The commercial rationale for urban logistics assets is robust, we look for opportunities to acquire high-quality properties where we can create value through our active asset management approach.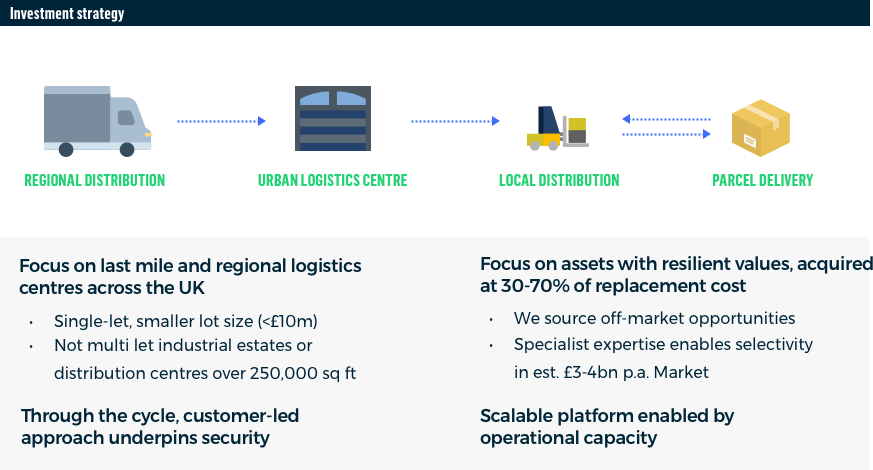 The Company's investment strategy is to deliver investment returns through both income and capital growth generated by way of active asset management. Regular dividends will provide shareholders with a sustainable income stream that will grow over the medium term and targeted capital growth will enhance shareholders' total return over the long term.